Myths about cloud computing uncovered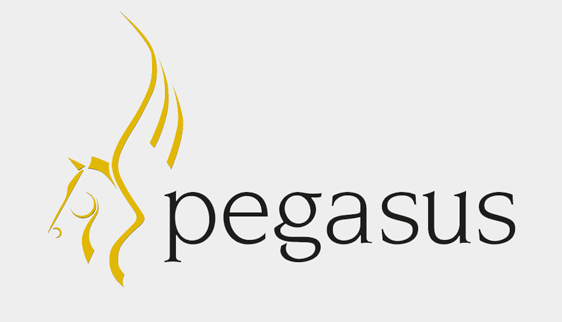 Cloud computing has seen huge growth over the past few years and is revolutionising the way businesses operate. Whilst many businesses have jumped on board with the new technology, there are still a lot out there who are dubious about the business benefits of moving to the cloud and have concerns about its use. We have taken a look at some of the common myths and concerns surrounding cloud computing and aim to address these.
Myth one: Cloud computing is new
Many think the cloud still needs to evolve before it is ready for full scale use, but believe it or not, cloud computing is now reaching maturity and is continuing to grow year-on-year. Cloud adoption rates in the UK reached a staggering 84% in 2016. It isn't a new phenomenon or fad; cloud computing is here to stay.
Myth two: Cloud computing is not secure
There is a common misconception that by moving to the cloud you are opening up your sensitive data for the world to see. In fact, 49% of IT decision makers have security concerns when it comes to cloud computing. In truth, many large security breaches in recent times have been on premise rather than in the cloud. Cloud hosting companies employ state of the art security measures to ensure data is safe – firewalls, intrusion detection systems and encryption systems to name a few.
Myth three: Cloud computing is only for tech companies

There is a belief that technologies like cloud computing are only for tech companies and "not for us". In reality, cloud computing can benefit any type of business, big or small. You've been using cloud computing for personal use at home without realising and you're not a large, multinational tech company are you. When you check your email or use online banking you are using the cloud.
Myth four: It is hassle to migrate

Moving to the cloud couldn't be easier, especially if you're using a provider like Pegasus. We would manage the migration for you so you would have peace of mind and a seamless transition to the cloud with minimal downtime.
Myth five: The cloud will give me less control
By moving your business into the cloud you are not giving up control. In reality you are equipping yourself with more control as you will be able to access your business information and run your business anytime and anywhere (with an internet connection).

Myth six: It's unreliable, I'll lose my data
You can rest assured that no data will be lost through cloud computing. This is because regular backups are performed by the server provider so your data can be fully recovered in the event of a disaster. Ask yourself truthfully, how often do you currently perform a full manual backup of your data?
Myth seven: The cloud is expensive
It is often thought that with technology comes cost and that is definitely untrue. Cloud computing is flexible and can cost as little or as much as you want. It's fully scalable so you can add to it as your business grows and often you can pay monthly to ease the financial burden. Under our latest offer you can test drive Pegasus Business Cloud completely free for three months and save 35% if you sign up after the trial ends.
Myth eight: Cloud computing will need too much maintenance
Relax! The beauty of cloud computing is the cloud provider takes care of all maintenance needed. You won't need to worry about backups, software upgrades or equipment maintenance as they are all taken care of so you can get on with running your business.
Whilst cloud computing is growing at an increasing rate each year, a large number of businesses do still have genuine concerns, which are intensified by the many myths surrounding cloud computing. Hopefully our blog has helped to address some of these myths and reassure you on the benefits of cloud computing.
To learn more about cloud computing, or to discuss your requirements, please contact our friendly team today.
Posted On: August 15, 2017