The Importance of Business Intelligence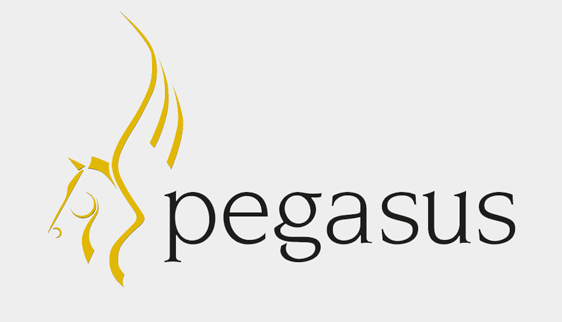 We look at the importance of BI in facilitating 360° visibility
We're all dealing with masses of data, both in our home and work lives. Making sense of all this is a daily challenge, wading through swathes of information from multiple sources in an attempt to seek out the bigger picture. Nowhere is this more the case than for mid-market manufacturers and those businesses operating in the wholesale and distribution sector, for whom complex supply chains and multiple interconnected business processes only serve to make things even more complicated.
In light of this, never has it been more important for these businesses to try and get to grips with the information available to them, taking full advantage of the data to try to establish an up-to-date, 360° view of the business. In such a fast-moving economy, it's only with such a comprehensive view of the business that decision-makers can hope to achieve the levels of business agility and responsiveness required to secure that all-important competitive advantage.
In-built intelligence
Thankfully, the tools are available to facilitate such a view of the business. Business Intelligence (BI) systems sit at the heart of an organisation, not only connecting and integrating data from multiple sources, but making sense of this data and turning it into valuable, actionable insight to support both operational and strategic decision-making.
The right BI system will connect your entire organisation through a network of BI and analytics, doing away with manual reporting processes and replacing these with modern, automated cloud-based BI technology. These tools have the ability to pull together data from right across the business, eliminating any departmental data silos, and going on to prepare this data through the application of advanced analytics to reveal new depths of business insight. This provides a historical, present and predictive view of the business made up of comprehensive business intelligence that it would be impossible to derive from a single source. Most importantly, what results is an accurate, up-to-date, 360° view of the business at any one time, presenting a single version of the truth on which to base swift, robust and effective decision-making.
Accessible insight
You don't have to be a data analyst to understand the resulting information either, with reports presented in a highly visual and accessible format. The ability to drill back down into the reports is invaluable, too, helping the business to further understand any trends, issues or opportunities that have been identified. As such, it sheds light on complex processes, helping you to better understand how you can optimise operations as well as sharpening forecasting capabilities for enhanced business planning.
For mid-market manufacturers and warehouse & distribution businesses, the addition of self-service BI reporting in particular simplifies operational reporting processes, with different departments and business functions able to access this vital business insight, without it being confined to board level decision-makers. The speed with which this insight reaches the business makes a massive difference, too. There's no need to wait for IT to produce lengthy reports, which are often outdated by the time it takes to pull all of the
relevant information together. In our fast-paced economy, the speed at which we receive the right information is vital, enabling businesses to seize new opportunities as and when they arise.
Supporting growth
The scalable nature of the best BI solutions ensures it's possible to maintain this 360° view of the business regardless of how big your business gets, with the ability to scale the solutions both vertically and horizontally to suit the specific demands of your business. Similarly, one size definitely does not fit all, particularly when it comes to reporting, so the option to tailor BI reports to suit your organisation's requirements should not be underestimated.
To be truly agile, a business needs comprehensive, timely and accurate business insight as standard. With the right BI systems in place, mid-market manufacturers and those businesses operating in the wholesale & distribution sector can access a vital 360° view of the organisation at any time, providing the actionable insight and foresight needed to shape an effective business strategy not just for today but for the foreseeable future.
For more information on how Pegasus Software can help maximise your business intelligence capabilities, contact us.
Posted On: December 21, 2020