Business recovery post Covid-19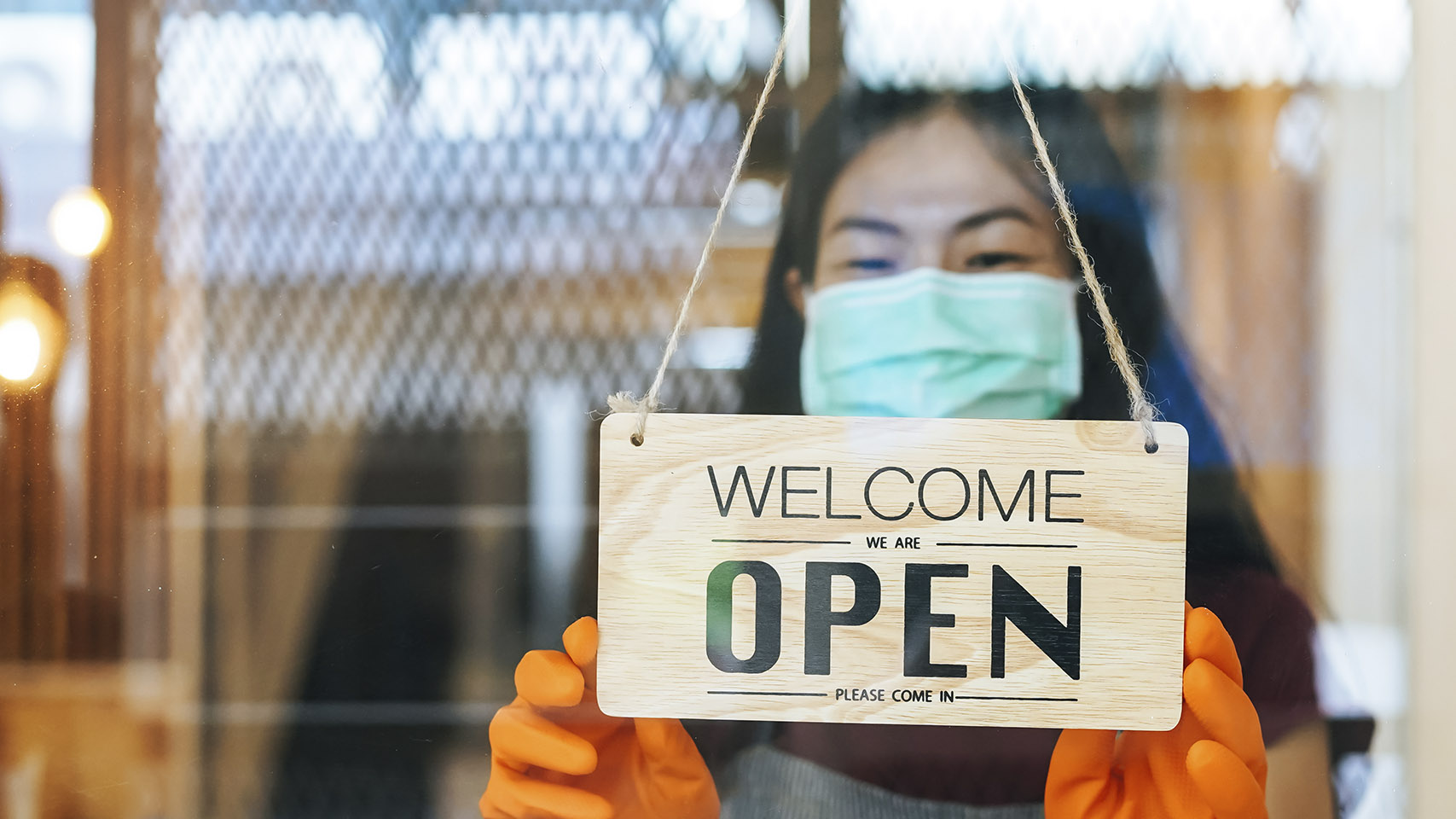 The Covid-19 pandemic bought the world to a standstill almost overnight and threw businesses into pandemonium. However, 18 months later and normality is finally on the close horizon with businesses reopening, restrictions lifting and the government attempting to stimulate economic recovery. As a business leader you may be feeling relieved, excited about new opportunities, and raring to go, but you may also be feeling a little bit of dread at what comes next and where you go from here.
Within this blog post we're going to look at some things to consider, and opportunities for businesses, as we enter life post-Covid-19.
The Recovery Loan Scheme
Some businesses, particularly smaller ones have been hit hard financially throughout the Covid-19 pandemic so don't be afraid to seek help if you need some extra funds. The Recovery Loan Scheme is a Government initiative open to businesses of any size who have been affected by the Covid-19 pandemic. Until 31st December 2021 businesses can apply for help accessing loans and finance of up to £10 million per business.
Review and improve
Any business that has experienced some form of major disruption will appreciate there were areas they could have done better, and a review follow up is the best way to examine these and explore opportunities for improvement.
Rethink the workplace
Following a spell of remote working, some businesses have decided to implement working from home permanently whilst some are looking to operate a hybrid approach. This has accelerated a move to cloud and self-service technology for some, however a large amount if businesses are still to catch up. In fact, 65% of business leaders say they are looking to implement cloud technology in the coming months. You may also consider self-service systems to enable your employees to manage their payslips, P60's, personal
information and holiday entitlement independently themselves.
Utilise the talent pool
As a result of the Covid-19 pandemic, there were 35.8 redundancies per 1,000 workers between July and November 2020, according to ONS. This offers opportunities to companies hoping to recruit, so now is the time to add fresh talent and revitalise your business and utilise the large talent pool available.
Forecast efficiently
Making smart financial decisions has never been more important, and accurate, robust forecasting is fundamental to this. However, in a survey only 9.2% of business leaders said they were "very confident" forecasting for the future post Covid-19.
Analyse your customer buying behaviour and ask yourself has it changed? What do customers want? Use reporting tools to analyse sales trends and product demand.
Adapt to your customers
Online shopping has risen dramatically within the last year and research by Forbes shows 32% consumers will continue to shop online even post-pandemic, increasing to 40% among 45-54 year olds, suggesting that shoppers buying habits are changing permanently. If you have found that your customers behaviour has changed since the pandemic began then you must adapt your business to suit your customers and think of new product offering.
Consider a partnership
They say it sometimes takes a team to succeed, and in turbulent times why not see if you can partner with other businesses or services to pool resources, expand your product portfolio and fuel innovation? For example, you could team up with a business who offers complimentary products to yours such as a car valet firm partnering with a garage to offer 10% off valets.
Don't underestimate cyber security
In March 2020 while the World was focused on the Covid-19 pandemic, cyber attacks rose by a staggering 400%, yes 400. This is a reminder that while your business is focusing on economic recovery post pandemic, you should not forget cyber security and ensure that protection is in place to prevent attacks which could seriously de-rail your recovery efforts.
Futureproof your business
Futureproofing your business is essential in post-Covid-19 times and implementing robust systems which will support your business to grow and withstand future challenges. A fully integrated ERP solution could be a good place to start to eliminate separate systems and provide complete visibility.
Final thoughts…
There are tough months ahead for businesses in terms of economic recovery and growth following the Covid-19 pandemic, however there are also several opportunities to embrace. Businesses who are willing to adapt to change, learn from mistakes made and use them to plan for future challenges will strive ahead. The Covid-19 pandemic has fuelled the move to technology, such as cloud and self-service systems, and robust integrated software to futureproof businesses.
For more information about how Pegasus can help your business recover, please contact us today to speak to our friendly team.
Posted On: July 01, 2021