How to run your business during Covid-19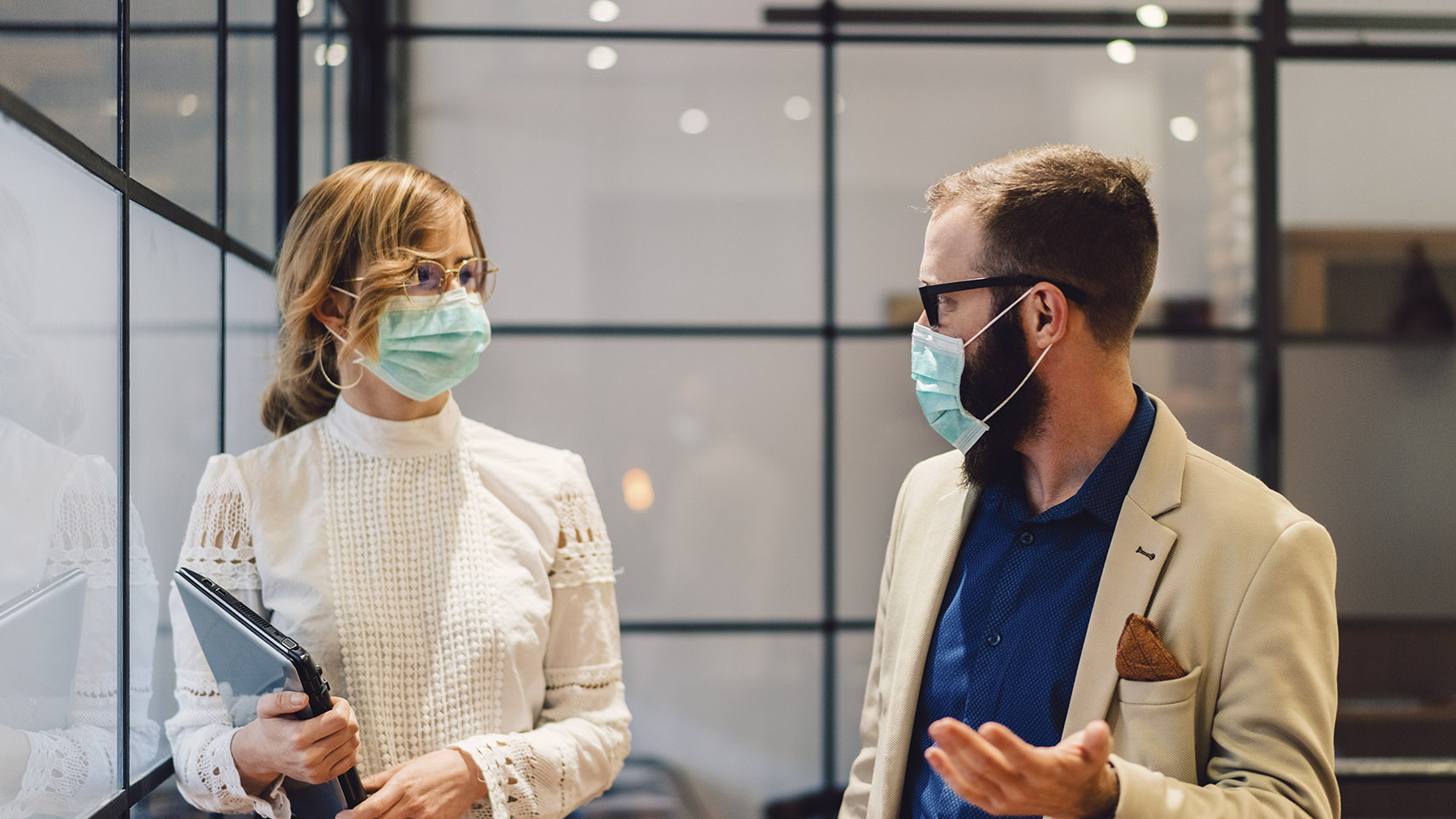 We look at how businesses can take steps to increase their resilience in these unprecedented times.
Bringing with it a whole new set of challenges for the world of business, COVID-19 has been a game-changer for many organisations. With radical changes to standard processes and procedures introduced almost overnight, the global pandemic has led many businesses to reassess their entire operation, re-evaluating not only how things are done but examining just how resilient their current systems are. For many decision-makers, the key question is whether or not their systems are robust enough to withstand the current economic environment.
For SMEs in particular, who have the potential to be much more agile than their larger, less flexible competitors, many have recognised the need to react quicker and more effectively to both opportunities and threats, securing vital competitive advantage in the process. With this in mind, more SMEs are turning to single, centralised business management systems to deliver the visibility, agility and flexibility that our new 'post COVID' ways of working warrant.
Enhanced visibility
Disparate, legacy systems mean its nigh on impossible to ascertain not only an accurate but an up-to-date picture of the business at any moment in time. The need to
amalgamate business-critical information from right across the organisation can be time-consuming and error-prone, not to mention resource-intensive, pulling staff away from focussing on more value-add, strategic activities. With a centralised business management in place, it's possible to unite all core business functions, automatically pulling together information in one central, accessible place, delivering accurate, timely and comprehensive visibility across the entire business.
This makes for a marked increase in data confidence, empowering decision-makers to deliver faster, more robust decisions grounded in accurate, real-time information that's delivered via intuitive dashboards, direct to their desktop or mobile device. It's this enhanced decision-making that forms the basis of the most agile of organisations, able to adapt strategic direction in-line with the requirements of customers, the wider market and the business itself.
Added intelligence
Built-in analytics can turn organisational data into valuable, actionable insight, again delivered to the right people, at the right time, in the right format. This adds an extra level of intelligence to decision-making, with the system able to pinpoint any issues, helping the business to proactively address these issues before they have an adverse effect on performance. Similarly, by identifying any market or customer trends, such systems allow the business to take proactive, even pre-emptive steps to maximise current and future opportunities.
Forward-looking
This goes hand-in-hand with increased forecasting accuracy, with the inevitable boost to inventory management this facilitates. The quicker, more in-depth visibility
afforded by such systems is relevant for today and tomorrow, enhancing planning capabilities and forecasting, while the increased flexibility and agility ensures the business is capable of dealing with even the most unexpected of circumstances. COVID-19 has highlighted inadequacies for many businesses, pinpointing where weaknesses lie, particular in terms of inflexible, inefficient and ineffective systems. By implementing a centralised, business management system, one which sits at the very heart of the business, it's possible to derive maximum value from the business while achieving real cost and efficiency savings across the organisation. Forward-thinking businesses are rapidly taking stock of the fallout from the global pandemic, evaluating how their business is coping (or isn't) with the rapidly changing situation. Those who are serious about getting their business in optimum condition are implementing comprehensive, intelligent systems today, in preparation for any storms on the horizon, no matter how turbulent.
For more information on how Pegasus can boost your business resilience, contact us.
Posted On: February 03, 2021