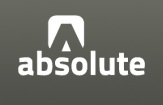 Absolute Marketing
Absolute Marketing, a record label marketing and management company whose clients have included artists such as Dame Shirley Bassey, Melanie C, The Editors, The Hoosiers, Cascada, Skunk Anansie, McFly and George Michael, have gone live with their Opera 3 accounting and business software solution.
Following year on year growth, Absolute Marketing's previous solution from Sage could no longer support their accounting needs. Having gone out to tender, the marketing company chose Opera 3, a Pegasus Software solution, in February 2011. The selection was based on Opera 3's open period accounting functionality and enhanced Excel reporting capabilities through Pegasus XRL, as well as its Windows-based, easy to use interface.
With support from Pegasus Platinum Partner, Intsys , Absolute Marketing went live with Opera 3 at the beginning of March and are already reaping benefits through improved productivity and better management reporting.
"Our previous system wasn't able to cope with the size of the data files which are necessary for us to manage our accounts, so we set about sourcing a new solution which would support our expanding requirements," comments Deborah Cutting, Management Accountant, Absolute Marketing. "Opera 3's XRL reporting is fantastic and as well as being able to export reports easily to Excel, we have much better management information to help us run the business and maximise profitability."