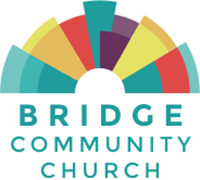 Bridge Community Church
Bridge Community Church is a large and very active Church based in the centre of Leeds.
Opera 3: the perfect system for giving and receiving
Bridge Community Church is a large and very active Church based in the centre of Leeds. The Church boasts a following of some 1,000 people from over 40 different nationalities, and their Sunday services can include up to 300 children.
With activities firmly focused on the community it supports, Bridge Community Church is one of the founding churches for KIDZ KLUB Leeds and Leeds Faith In Schools, and is partner with Teen Challenge UK working with people who have addictions, and with Horizon Life at their training centre in Killinghall, which enables men to learn a trade and gain real-world work experience. The Church has a Christians Against Poverty Centre and is very successful at helping many people out of crippling debt and into a new future. E.S.O.L. classes, an Out Of School Club and Splashtime (a Mums and Tots Group) also form part of the activities that place the Church at the heart of its community.
Bridge Community Church use Pegasus Opera 3 with Pegasus XRL reporting to produce their management accounts and to run their daily accounting functions. David Kitchen, who has the key management role for the Church, talks about using Opera 3 as part of his busy day-to-day workload: "Opera 3 is intuitive and user-friendly, making it easy to work with even for those who are new to it. We have two users on the system and generally run Opera 3 based in the office, but I also have the flexibility of working remotely so I can access the system live and do all the work I need to do directly from home."
"One of the key areas for me is reporting, and for this I use XRL, an excellent Opera 3 application which allows me to bring data from Opera 3 straight into Excel. I use XRL to create reports required to be presented to the trustees, including management accounts and month-by-month forecasting. It would certainly be a very laborious process without XRL."
As well as saving vast amounts of time when it comes to producing reports, the team also rely on Opera 3 to run their accounting functions. They handle significant volumes of cash and cheque transactions in their Sunday services, particularly with offerings and other contributions and, since moving to a new location and premises, they're also in a position to further develop business revenue for the Church. Offering part of the Church premises as an events venue and providing contract car parking bring a valuable additional income stream that can be put back into supporting the local community. These additional business services led to a need for more sophisticated accounting processes for setting up business clients and related transactions such as invoices, statements and business contract arrangements. All of which are served well by Opera 3 Sales Ledger and Invoicing.
Bridge Community Church are supported by Pegasus Partner Synergy Technology: "Synergy Technology have been a great support to our church. To me as a user, Synergy Technology have been there to give advice and help resolve problems as well as to advise us on the Opera 3 applications appropriate for our work. We much appreciate all they've done for us. Ensuring we can manage the increasing financial obligations in operating such an active community service is critical to our success, and Pegasus Opera 3, supported with ongoing technical support from Synergy Technology, provides all the tools we need to manage this part of our service."