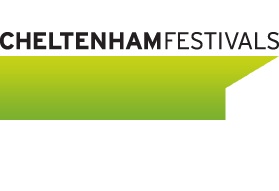 Cheltenham Festivals
Cheltenham Festivals, one of the leading cultural organisations in the country, has implemented a new financial software system from Pegasus
Cheltenham Festivals, one of the leading cultural organisations in the country, has implemented a new financial software system from Pegasus, an award-winning supplier of accounting, business and payroll software. Opera 3 is improving decision making at the organisation by providing easier access to, and analysis of, financial information.
Cheltenham Festivals is a not-for-profit organisation registered both as a charity and as a company limited by guarantee. It is responsible for the annual Cheltenham Jazz, Science, Music and Literature Festivals and also runs extensive education and outreach programmes. The organisation has 50 permanent employees as well as casual workers.
Prior to installing Opera 3, Cheltenham Festivals' finance system was contained within Cheltenham Borough Council as the two organisations are linked. However, this meant that every time Cheltenham Festival wanted to access its data, it would have to do so via the council which was time consuming. Bringing financial management in-house would provide Cheltenham Festivals with greater control over its data so that more informed and timely business decisions can be made.
After assessing the software solutions on the market, Opera 3 was chosen based on the analysis available within the nominal ledger and the comprehensive reporting capabilities. Additionally, Cheltenham Festivals felt that Opera 3 could support its long term growth plans.
Using Pegasus XRL to export data into spreadsheets, monthly management reports are easy to create and clear to read. All bank reconciliations are streamlined and managed through the cashbook function while payroll and HR functions are handled automatically by Opera 3 Payroll.
Following a smooth implementation, managed by Pegasus partner CSG Computer Services Ltd, Cheltenham Festivals' entire finance system now runs on Opera 3.
"As a charity, it's vital that we have a good understanding of our finances and a strong grasp on our budgets," says Aline Imray, finance manager, Cheltenham Festivals. "Opera 3 gives us unprecedented control over our business and is spot on for our requirements. Information can be easily accessed and interpreted, even by non-finance employees. Thanks to Opera 3, and the associated support and training we receive from CSG, not only are we more informed about the business but productivity has increased thanks to the efficiency savings the software brings."
Opera 3 is accessed by three members of Cheltenham Festivals' accounts team and one human resources employee.