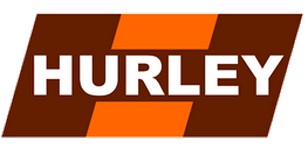 FP Hurley
FP Hurley, based in Bridgend, Glamorgan has purchased a 5 user Construction Industry Solution system from Gold Certified Partner CSG Computer Services Ltd
FP Hurley, based in Bridgend, Glamorgan has purchased a 5 user Construction Industry Solution system from Gold Certified Partner CSG Computer Services Ltd. Pegasus Construction Industry Solutions (CIS) is a portfolio of solutions specifically designed for the construction and allied industries; providing complete control over all aspects of contract management.
Experts in Mechanical Services Contractors, FP Hurley specialises in heating and ventilation equipment. The company employs approximately 190 people, turning over an average of £16.5 million a year. In October 2005 they won the Best Employer Award at the Welsh Training Awards for the heating, ventilation, air conditioning and refrigeration industry.
Investing in the right software can help transform the hectic day-to-day running of a construction project into a manageable and more profitable proposition where projects are delivered on time and within budget. Pegasus CIS captures all relevant contract information across all stages of a job so that the status of the contract is immediately available and gives instant access to up-to-date information. FP Hurley is now able to benefit from a truly integrated, powerful and easy to use data analysis tool.
All job related data is entered into Pegasus CIS, which automatically updates other areas in the system such as the Purchase and Sales Ledgers with invoices, cash receipts and payments.