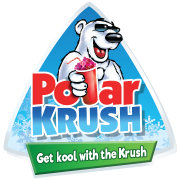 Polar Krush
The UK's largest dispensed iced drinks and fruit juices company
The customer
Established 20 years ago, Polar Krush is a manufacturer and supplier of premium juice drinks and associated equipment throughout the UK, Europe and worldwide. They provide a 24/7 back-up service to stockists to allow drinks to be available to purchase at all times.
Polar Krush is Europe's fastest-growing supplier of frozen drinks to the leisure, retail, care and education sectors. Over the last 12 months more than 100 million Polar Krush Group drinks were served worldwide.
In the wake of the trend for healthier drinks on the go, the company's business has expanded from the provision of its flagship frozen drinks to other fruit juices, which they supply to the hospitality and care sectors.
The objectives
In the drinks industry things move fast. In order to capitalise on new opportunities, react to changes in customer demand and seasonal trends, and bring new products to market, Polar Krush have to be in a position to make the best informed decisions quickly. Knee-jerk reactions based on inaccurate or outdated information can be counterproductive to this end.
Having previously used disparate systems, the management team at Polar Krush identified a need for a new system to support all areas of the business from one screen, and to facilitate the agility required for fast decisions and future growth.
Following a thorough review of providers, including Sage, IRIS and Pegasus, Polar Krush selected Opera 3 from Pegasus Software. The decision was based on the fact that Opera 3 was the only solution which could fully support their entire business using one system. The intuitive and modern user interface and fast, easy reporting capabilities of Opera 3 were also key to the selection.
The solution
"We really wanted one screen to rule all departments and with Opera 3, we were confident that any of our divisions could use it very easily," comments Gary Gleeson, Commercial Director."This in turn meant that we would see substantial benefits quickly and consistently across the company."
By standardising on one system, Polar Krush have seen productivity gains of around 15%. Opera 3 supports the entire customer lifecycle from order and delivery through to service, breakdown, parts tracking and billing, minimising costs and enhancing both service and profitability.
The benefits
Gary continues, "Previously it would have taken weeks to process and analyse information in order to make a decision. And if a decision is being made six weeks after the event, essentially you have been left behind."
The Service & Helpdesk Management capabilities of Opera 3 mean that staff can view all information on a particular customer, helpdesk call or item of equipment. Armed with this visibility, the team can be proactive and respond to queries in an informed and timely manner.
From a finance perspective, Pegasus XRL reporting has reduced the time it takes to prepare management accounts by 60% and enabled greater proactivity and flexibility. By having greater visibility, managers have tighter control and conversations can take place about issues before they become problems.
"Opera 3 is much more than just an accounts package. It is embedded in every function of business, from management and finance to stock, sales and after-sales service," Gary concludes. "With 10 key employees using it all day every day, it has enabled us to make the best decisions based on the right costs and product information to boost the company's profitability."
The future
"Opera 3 has become integral to our business and is the go-to resource for real-time information. Looking ahead, Opera 3 is highly scalable and we have absolute confidence that it will support our continued growth."
"Pegasus Partner TSG continues to provide invaluable support, and it is testament to their professionalism and tenacity that the system was fully live well within our timescales. TSG is a fabulous partner and has enabled us to truly maximise the potential of Opera 3."