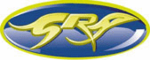 The Greyhound Racing Association
Cloud Accounting Software Opera 3 is a winner for the The Greyhound Association.
The Greyhound Racing Association (GRA), a company which operates four greyhound stadiums throughout the UK, are using Opera 3 in the cloud with Financials, Payroll & HR and Pegasus XRL reporting. By deploying Opera 3 in the cloud, GRA benefit from reduced total cost of ownership, faster systems and greater scalability as they expand their existing customer base.
Following a management acquisition in July 2013, GRA embarked upon a strategy of replacing their on-premise hardware and software with cloud-based systems for the 10 financial users across the business. The drivers for this decision were three-fold: Firstly, the servers were becoming slow, and the cost of replacing them was prohibitive. Secondly, the team wanted to focus on driving the business forward safe in the knowledge that a third party was responsible for maintenance and upgrades of their business systems. And thirdly, the lower cost of ownership and predictability of costs.
"We operate in a highly competitive marketplace as we compete with a plethora of leisure providers such as restaurants, casinos, cinemas and football stadiums. In order to increase market share, we need robust systems which enable us to be proactive in all areas of our business, from sending out promotions to controlling our costs ," comments Mike Stapley, Director, GRA Ltd. "Opera 3 really is the backbone of our business as it offers the flexibility and integrity to enable us to do just that. And by deploying Opera 3 in the cloud, we are set to derive additional benefits in terms of cost savings, responsiveness and scalability ."