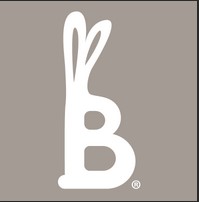 Alan Bartlett & Sons
One of UK's largest Root Vegetable businesses turns to Pegasus Software and Applied Business Computers for greater cost control and enhanced reporting capabilities
Alan Bartlett & Sons Grows Business with Opera 3
One of UK's largest Root Vegetable businesses turns to Pegasus Software and Applied Business Computers for greater cost control and enhanced reporting capabilities.
About Alan Bartlett & Sons
Alan Bartlett & Sons is a family-owned business specialising in the large-scale supply of Carrots and Parsnips to UK supermarkets. They look after the whole process from seed to store. The farming operation covers over 3,000 acres of countryside throughout East Anglia. All produce grown is transported back to its sole premises in Chatteris, Cambridgeshire for washing, grading, packing and onward distribution to its customers.
Having been established for 60 years, Alan Bartlett & Sons is always looking to improve the way things are done, whether it's to enhance the quality of its produce, boost farm or factory efficiency or support green initiatives. Technology plays an important role and the company often embraces new developments to support innovation in the business.
Meeting demand, maximising yield
One of the key challenges faced by Alan Bartlett & Sons, is the variable costs from season to season which fluctuate based on weather patterns.
Another key consideration of the business is meeting the seasonal peak in demand at Christmas, where they can supply up to 3 months' worth of Parsnips in the two weeks leading up to Christmas, which all needs to be packed fresh without the ability to stockpile in the months leading up to supply.
Its financials have an important role to play in meeting this challenge, delivering the visibility, insights and cost control
necessary to make the best decisions in order to meet ever pressing demand.
Opera 3
Having used Opera 3, with support from Applied Business Computers, for many years, the financials platform supports Alan Bartlett through delivering visibility and monthly cost
control, as well as intuitive reporting which facilitates the agility to make operational changes quickly as needed.
Opera 3 provides live information that Alan Bartlett can use to manage expectations with its customers, and a full breakdown of costs in order to evaluate where margins can
be improved, or savings might be made.
Encompassing Sales, Purchase and Nominal accounts; Sales order processing; Invoicing and Cashbook; as well as Payroll and HR; Auto Enrollment pensions management; and XRL Reporting, Opera 3 represents a robust backbone for the business, allowing Alan Bartlett & Sons to focus on its core business, confident that its back office is being managed seamlessly.
"As a large scale producer in the produce industry, cost control is at the forefront of every business decision," comments Toby Bartlett, director, Alan Bartlett & Sons
"Having a live picture and comprehensive insight into our costs at any point in time is crucial for decision making, minimising waste, and maximising profitability.
Using Opera 3, alongside support from Applied Business Computers, we are confident that we can achieve our future growth plans with the best business and accounting system at our helm."
Applied Business Computers - Our objective is to give your client, customer, or consumer a positive experience, consistently, time after time. Applied Business as a company are focused on people; our customers and yours.