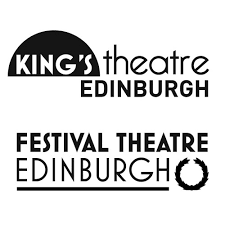 Festival City Theatre Trust
Edinburgh-based Festival City Theatre Trust has deployed Pegasus Web Xchange with Payroll Self Service. The HR solution empowers Festival City Theatre's 220 employees to access and update their HR records, and allows them to securely access their payslip online.
Through removing paper and printing costs associated with the distribution of payslips, Festival City Theatre Trust is already benefiting from a reduction in consumables. And because employees are able to access their own HR records, HR resources can be focused on more value-added activities.
With a large proportion of its employees working irregular hours, Festival City Theatre Trust previously spent a significant amount of time and money generating weekly payslips which would often be left uncollected, and eventually destroyed. The cost involved in printing payslips, combined with the level of waste, meant that the organisation turned to a virtual model in order to reduce costs and deploy HR resources more effectively. Fully implemented by Pegasus' Partner, Technology Services Group (TSG), and fully integrated with Pegasus Software's Opera 3 Financials solution, Festival City Theatre Trust now issues payslips at the click of a button every week. This replaces the traditional process it used previously, resulting in a slicker HR service for employees.
" With two separate payrolls – one weekly for our part time employees, and one monthly for our full time employees - payroll was a function which previously took up a significant amount of time and incurred unnecessary costs ," comments Iain Ross, Director of Finance, Festival City Theatre Trust " Since adopting Payroll Self Service from Pegasus Software and TSG, we no longer have to go through this process and then dispose of uncollected payslips - it is all undertaken seamlessly at the click of a button. Employees are empowered to manage their own HR record and view payslips accordingly, and our resources can be better deployed elsewhere. It's a win-win all round."