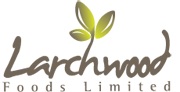 Larchwood Foods
Larchwood Foods, a new manufacturer has implemented its Opera 3 accounting and business software solution.
Larchwood Foods, a new manufacturer involved in the production of extra virgin cold pressed rapeseed oil for the retail, restaurant and hospitality industries, has implemented its Opera 3 accounting and business software solution. Larchwood will use the financials, supply chain management and bill of materials capabilities of the solution to optimise processes, minimise production costs and meet legislative requirements.
With production of its rapeseed oil and 'cake' by product which is sold as animal feed, scheduled for September 2011, Larchwood Foods' parent company, Maurice Mason needed a system which would provide visibility and support full traceability across its production processes.
Maurice Mason selected Opera 3 from Pegasus Software from a shortlist of two, comprised of Pegasus and Sage, following a review of the market. The decision was based on Opera 3's rich functionality in stock traceability and bill of materials creation, as well as the project manager's confidence in the solution.
"The solution we use in our farming business simply wasn't appropriate for our new company, therefore it was crucial for us to select a new one which would maximise productivity and profitability," comments Julie Rolfe, Project Manager, Larchwood Foods. "Having used systems from Pegasus Software in the past I had an immense amount of confidence that Opera 3 would meet our needs, and having seen numerous demonstrations, I was impressed. In fact we plan to adopt Opera 3's CRM application once production has commenced later in the year."
Working with Pegasus' Partner, O-a-sys , Larchwood Foods went live with Opera 3 in May 2011.