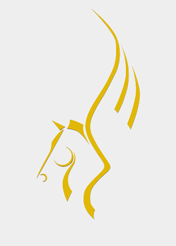 Niarchos
Niarchos Adopts Opera 3 for Greater Flexibility and Faster Reporting
Niarchos, a general agent which acts on behalf of overseas companies in a number of sectors, has upgraded to its Opera 3 accounting and business software solution. Opera 3 will deliver enhanced reporting and greater flexibility in the company's finance function, helping it to reduce complexity and support growth.
Having worked with Pegasus' Opera and Opera II solutions for eight years, Niarchos was keen to upgrade to Opera 3 in order to take advantage of its enhanced reporting, flexibility and Open Period Accounting capabilities. Prior to upgrading, Niarchos sometimes had to close a month off before it was ready, but through using Opera 3's Open Period Accounting, it can dictate, and indeed change, the close period to suit the business need.
"The enhanced reporting in Opera 3 enables us to export reports directly to Excel and benefit from real time management information," comments Mark Nunn, managing director, Niarchos. "Having worked with Pegasus and Intsys for many years, we have absolute confidence in both the product and the support we receive, and look forward to reaping the productivity benefits that the latest Opera solution will bring us."
Working with Pegasus' Platinum Partner, Intsys, Niarchos went live with Opera 3 in March 2011 with six users.