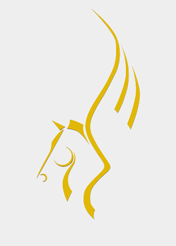 Viewsat
Viewsat celebrates 10 years of being in business, supported by Opera 3
Viewsat, a global provider of satellite and transmission services for broadcasters of all sizes, are this year celebrating 10 years of being in business, supported by their flagship business and finance solution, Opera 3.
With a turnover of £15 million, Viewsat employs 40 staff at its Surrey headquarters, with additional sales managers worldwide. The company launches TV channels for a large number of customers across the globe each month, resulting in a very high number of transactions for the accounts team to process. Having originally invested in Opera 3 to help establish a platform for growth, they now find that Opera 3 equips them with the flexibility and agility required to pursue new opportunities and expand into new markets. Viewsat have seen particular benefits through the credit management capability to support cashflow, and timely and accurate daily reports tailored to suit the specific needs of the business.
Supported by Pegasus Partner Intsys, Viewsat make full use of the multi-currency capability in Opera 3. As one of the fastest-growing global communications networks, it's vital that any accounting solutions used by Viewsat can work with multiple currencies, something which Opera 3 incorporates as standard. Opera 3 allows the team to set monthly exchange rate defaults or enables them to add them manually on a daily basis, simplifying and speeding up processes wherever possible.
"Opera 3 not only helps us to drive excellent reporting, but provides an intuitive user experience as well," comments Liz Kirton, Assistant Financial Accountant. "The credit management capabilities have proved to be a great way of staying on top of our financial status and cashflow. We can easily share account information with the whole team, which, alongside other valuable features such as pop-up reminders, increases our transparency and flexibility, two vital benefits for a fast-moving, international business such as Viewsat. We also opted for invoice, statement and report customisation and have found all of these additional functionalities to be extremely worthwhile additions."
"2016 marks our first decade in business, ten years which have seen the company grow at an extraordinary rate. We're already looking forward to the next decade and have every confidence that Opera 3 will help us to grow further still, over the next ten years and beyond."